Top 5 Montana Rodeos to Attend This Summer
Rodeos are some of the many highlights of a Montana summer. The hundreds of ranches in the state are (for the most part) still worked on horseback. Cowboys & Cowgirls move cattle, rope, and sort on a regular basis. If you are lucky enough to be in town for one of these rodeos, grab your hat, one of our iconic graphic tees and head on over!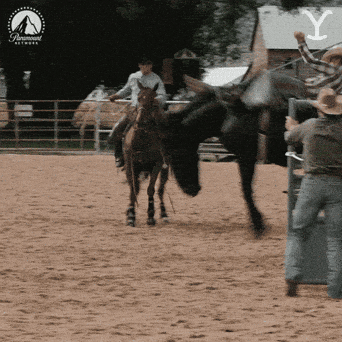 1. Territorial Rodeo Days in Dillon, MT
The annual rodeo in Dillon, MT is one of the most popular in the state! Dillon is located in Beaverhead County and is a great spot for fly-fishing along the Beaverhead River. If you're looking for a fun small-town weekend in Montana, visit Dillon July 22nd-25th! More info
here.
2. Livingston Roundup Rodeo
Located just outside of Bozeman and Yellowstone National Park, Livingston is a quaint town with a lot of fun activities to offer. The Livingston Roundup Rodeo is one of those activities, occurring July 2nd-4th. More info here.
3. Missoula Stampede Rodeo
If you find yourself in the city of Missoula this summer, consider attending the Missoula Stampede August 10th-13th. Missoula is a lovable city full of art, music, and endless outdoor activities. More info on the rodeo here. 
4. Heritage Days Rodeo in Columbia Falls, MT
Columbia Falls is located right outside of the West Entrance to Glacier National Park. If you have a trip planned to Glacier at the end of July, consider attending the Heritage Days Rodeo July 27th-31st. More info here.
 5. Northwest Montana Rodeo & Fair in Kalispell, MT 
The Northwest Montana Rodeo and Fair is a great time for all! On top of the rodeo, the fair offers carnival rides, a concert, and food. Kalispell is also located within close proximity to Glacier National Park. This event runs August 17th-21st. More info here.